Born in Bordeaux and educated in the U.S, Sacha Lichine began working at his family's property, Chateau Prieuré Lichine, during the summers of his youth. At age 23, Sacha began his career by engaging in a variety of endevors including organizing luxury wine tours in France and establishing a negociant Sacha Lichine Estate Selections for wines from Burgundy and the Rhone.
Other endevors included working as a Sommelier at Anthony Pier 4 restaurant in Boston and for a major U.S. based distributor, Southern Wine & Spirit, as well as establishing a distributorship in the Caribbean.
A defining moment in Sacha's career came about when he started running Château Prieure Lichine at age 27.
In 1990 Sacha started a negociant business, Borvin, which he still operates focusing on selecting the best wines from Bordeaux. Recognizing the importance of innovation in an increasingly varied wine industry around the world, Sacha developed a line of new world wines from France, Sacha Lichine – Vins Sans Frontieres which today consists of a selection of growers and wines crafted through out the regions of France.
His 2006 acquisition of Chateau d'Esclans in Provence has resulted in building a world class brand while providing a strong contribution to unprecedented growth within the Rose category.
LE COQ ROUGE | RED WINE | 2022
download sheet | picture | label
A selection of grapes from the Hérault region, South of France, between Pezenas ans Béziers. Syrah and Grenache.
Notes of red fruits, strawberries and cherries. Round, crunchy, good lenght and great freshness. Ideal with a generous helping of vintage Rolling Stones, "I am the little red rooster too lazy to crow for days!".
LA POULE BLANCHE | WHITE WINE | 2022
download sheet | picture | label
Sauvignon. This wine combines the best of French winemaking Know-How with modern winemaking technology. Skin-contact before pressing. Alcoholic fermentation at low temperature (14-15°). Oak ageing for 20%. Fruity nose of peach, grapefruit, bananas and mango. The palate is well-balanced. A wonderful, delicately wooded finish. Ideal with a rocket and parmesan salad or seafood linguine. Serve chilled at 12° C. A side order of Louis Jordan's jumpin' jive complete the scene, "there ain't nobody here but us chickens".
LE POUSSIN ROSE | ROSÉ WINE | 2022
download sheet | picture | label
Grenache and Cinsault. This wine combines the best of French winemaking Know-How with modern winemaking technology.Low temperature pre-fermentation. Gentle extraction and pumping-over. Vatting time: 12 to 18 days.
Pale pink and gray color. Floral scents.
Lots of fruits, soft tannins. Fresh, bold, alive and smooth. Try it with a tuna steak and black olives, or simply as an aperitif. Let you be carried away by Edith Piaf, « La vie en rose ! »
SINGLE BLEND | ROSÉ WINE | 2022
download sheet | picture | label
A great selection of grapes that grow from vines in the South of France made with a traditional wine making approach and offering a bold and luscious new world style.
Grenache, Cinsault.
Single Blend has a bright, blush color with an elegant nose. It is both full and balanced and has a fresh finish. This wine is dry. The pressing is direct and made carefully while aged with bâtonnage.
ALEXIS LICHINE (1913-1989)
The globalization of wine has important roots with Alexis Lichine who emigrated to The United States from Moscow and then from America to France during his youth. His cultivated experience led him to various capacities in fostering consumer awareness and enthusiasm about wine.
During World War II, Mr. Lichine served with the US Army and took part in the August 1944 allied landings in southern France. Upon finishing his military service as a Major and Aide de Camp to General Eisenhower, Mr. Lichine helped to rebuild numerous vineyards and cellars throughout France that were destroyed and ransacked during the war. His efforts helped to empower the French wine establishment permitting it to focus on what would become a prosperous future during subsequent decades.
For Mr. Lichine, the groundwork was laid to establishing his first commercial venture: Alexis Lichine Selections.Through his company's selection process, Mr. Lichine created the estate bottling system in Burgundy offering Domaines higher standards to package and promote their wine than were the negotiants of the day.
Additionally, Mr. Lichine also established and owned Domaines Lichine Newman. His noted 1951 acquisition of Chateau Prieure Lichine, for himself, would remain in the family for nearly fifty years before being sold. Mr. Lichine also acquired Chateau Lascombes with a group of investors and sold it to Bass Charrington in 1970. In 1962 he made a provocative impact by publishing the Classification des Grand Crus Rouges de Bordeaux in a spirited effort to revise the outdated Bordeaux Wine Official Classification of 1855.
An enduring legacy to Alexis Lichine is writing the Wines of France published in 1952 followed by Alexis Lichine's Encyclopedia of Wines & Spirits in 1967 later to be renamed Alexis Lichine's New Encyclopedia of Wines & Spirits after numerous printings up through 1988. Both these books became instrumental to demystifying wine for a generation of wine lovers. Given Mr. Lichine's unmatched and celebrated leadership many referred to him as the Pope of Wine.
CONTACT INFO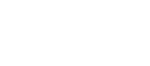 53 Rue du Dehez
33295 Blanquefort
France
+33 7 88 52 85 55
Email: borvin@sachalichine.com
Web: sachalichine.com